New
Share your referral code/link wisely.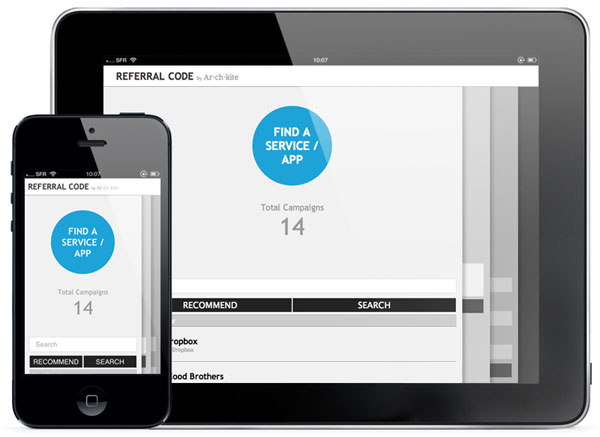 We have developed a fun tool that we think you will find it handy as we do. Search for an app or service, set the number of referrals needed and benefit by refer your friends to use your favorite services.
We help your work speaks for itself.
Nous aidons vos ouvres soient éloquents.
A good solution creates solid business advantage and breaks through category norms and paradigms. The actual value of an application is often overlooked. In fact, a simplest application can lower workflow, reduce cost or even generate revenue if used correctly.
The Studio
Archkite is a multimedia studio who has been providing innovative applications and digital contents. We are here to transform the complexity of customer experiences into intuitional and relevant interactions across channels. Many  believe that a great application ought to be fancy in appearance, but other equivalent essentials are often been shunned. Being creative is simply not enough, the fundamental understanding of the market conditions, internal challenges and the tendencies are what make the difference. And we take them by heart.
Design is the fundamental soul of a human-made creation that ends up expressing itself in successive outer layers of the product or service.
Portfolio
Sheraton Hotel

Humble House Hotel

Jeremiah

Jeremiah Store

Stage

le Restaurant

Ubinow

IDM